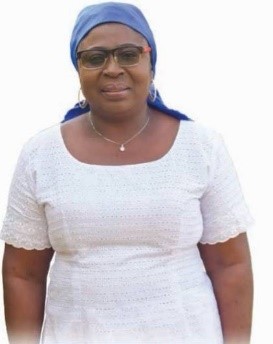 Felicia is Provincial President of Ghana. In the past she contributed as a Lay Women's representative from Ghana on the West Africa Provincial Synod where she contributed to policy and decision making concerning the church with women as the focus. She campaigns for women's empowerment and has run programmes aimed at helping young women from deprived areas.
"In my diocese Mothers' Union organises advocacy and campaign programmes with other women's groups within the church and government. I plan to use these platforms on my return as an opportunity to share the outcomes of UNCSW."
Felicia is our link through the diocese of Portsmouth and Ghana.I have been in contact with her over the past few months.She represented Mothers' Union at UNCSW – United Nations Commission on the Status of Women.One of the guiding principles of UNCSW is to;
"...raise the status of women, irrespective of nationality, race, language or religion, to equality with men in all fields of human enterprise, and to eliminate all discrimination against women in the provisions of statutory law, in legal maxims or rules, or in interpretation of customary law."
This year the focus was on women living in rural communities and the problems they encounter.
Elizabeth, DP